Top 5 WordPress Web Hosting Services Of 2018
These Top 5 Web Hosting Services Give Everyone From Bloggers To Business Owners The Tools They Need To Build A Quality Online Presence, At Any Budget.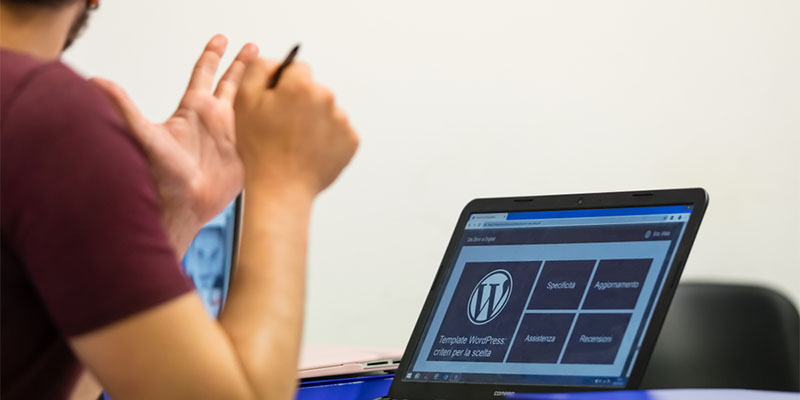 If you own a business, you need to answer this important question: Does your company have a website? If it doesn't, it ought to. Naturally, online businesses require websites for marketing and selling products or services by definition, but in the internet age even local brick-and-mortar business need to be discoverable via the web. Word of mouth only gets you so far in this internet-centric age. These days, people discover new businesses—even local business—via Bing, Google, and Yahoo, search engines that make it incredibly simple to find companies' products, operational hours, and prices. If your business doesn't appear in the search results, especially on the first page, it'll be difficult for potential clients and customers to find you. In other words, no website, no money. You do not want that. Of course, web hosting isn't just for businesses. You may want to host a personal website for many reasons. Either way, the services listed here have you covered.
Types Of Web Hosting In India
While free and inexpensive options worked at the start of your business, its needs will increase and so your web hosting will have to change. The different types of website hosting services can get confusing, and it's important to know what is what so you can choose the best type of your needs.
Shared hosting is the most common type, here a web host puts multiple sites on a single server, all site share the server's resources. Shared hosting is a great option for those looking for affordable hosting, it's simple and requires no advanced knowledge to manage, and has a convenient control panel (usually cpanel). The two biggest concerns are that security can easily be threatened, and shared hosting can't handle high traffic to a site. Shared hosting is a great option for small businesses or businesses on a budget. Most shared hosts do support the most common CMSs like WordPress, Joomla, Drupal, etc.
VPS is an acronym meaning virtual private server, so VPS hosting imitates a dedicated server within a shared hosting environment. Technically, it can be seen as a combination of dedicated server hosting and shared hosting. Since it's not a full dedicated server, it is less expensive. It's also customizable and hosting plans are usually easily scalable. The biggest drawback is that it's more expensive than shared hosting but you are getting more with it.
Dedicated server hosting is a type of hosting configuration that is dedicated to a single website or a single purpose. Since this type of hosting isn't available to multiple clients, like shared hosting, it can handle high traffic. It's also flexible, has high performance, and is reliable. This type of web hosting is perfect for large corporations with demanding mission-critical systems.
Cloud hosting is based on computing technologies that allow an unlimited number of machines that act as one system. While other hosting technology, including both shared and dedicated, operates on only one machine, Cloud hosting can use multiple machines and has security that is guaranteed on many servers. It's a great option for those needing flexibility and scalability. It does have a recurring cost and you won't have configuration control. This is a great option for those who don't want direct control of the business's enterprises.
Reseller Hosting is a type of web hosting where the user has an allotted amount of hard drive space and bandwidth that can be used by a third party to host websites. The reseller will usually buy the space wholesale and then sell it to potential customers. This is another option that provides flexibility and it is also more affordable. The web host does the technical stuff for you and you can focus on customer support. Since your services are limited, if something goes wrong, you'll have to deal with the damages if something goes wrong on the web host's end.
Managed WordPress Hosting
Managed WordPress Hosting is different from other hosting because it is a concierge service. All of the technical aspects are controlled by the hosting provider, which only focuses on WP sites. The aspects they control include scalability, website uptime, daily backups, WordPress updates, speed, and security. The amount of control is really what makes both the pros and cons of managed wp hosting. It's great if you're okay with less control (but awesome security , speed, and support), which many up starting companies are, but, if you're a bigger business, you may see this as a disadvantage.