What Exactly Is WordPress?
WordPress is a content management system (CMS), which means it's designed to help you organize and display the content on your site.
What counts as content? Everything that appears on your site, from the header with your business name to your contact information to your blog posts and tutorial videos. If it's on your site, it's content.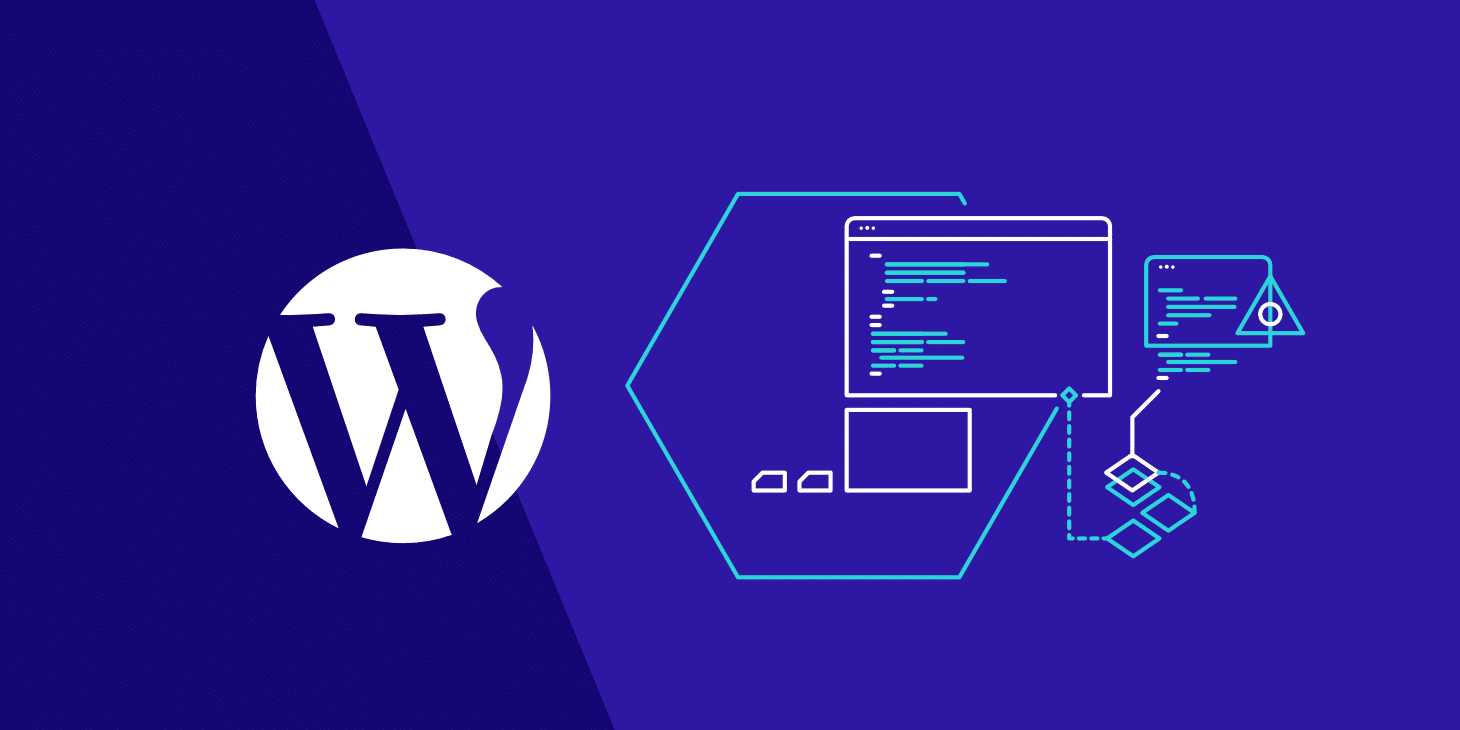 Why Choose WordPress for Your Website?
Have you ever wanted to start a side business but hesitated because you knew you'd need a website? Or missed out on customers because your small business doesn't have a site yet?
If you're not a tech-minded person, setting up a site can be seen as confusing and time-consuming if you do it yourself–or expensive if you hire someone else to do it.
Those worries are understandable. However, it's 2021.
A website is a must if you want to reach your target market, and setting up a website is a lot easier than you may realize, especially if you use WordPress to set it up.
Here are Various Reasons to Choose WordPress for Your Business Website
WordPress is free.
WordPress is free software. It means you are free to download, install, use and modify it to match your needs. You can use it to create any kind of website. Free is good when you're operating on a small-business budget. You'll still have to pay for web hosting, and you may want to buy a theme instead of using a free one to change the way your site looks (more about that in a moment), but the WordPress CMS costs nothing to download.
WordPress is easy to use.
WordPress prides itself on its five-minute installation and support guides to walk you through the process.
If you are not a technical savant even you can set up several WordPress sites, and it is that easy to get a basic site running and looking respectable. Doing something complex may require some reading and conversations in the support forums, but for most new site owners, going from zero to website in a few minutes is more than enough.
A large portion of people using WordPress is neither web designers nor programmers. Most folks start using WordPress without any prior knowledge of designing websites.
For non-tech savvy folks, WordPress is the perfect solution because there are thousands of free website templates (themes) that you can choose from. There is a perfect WordPress theme for just about every kind of website (whether it's a blog, business site, or an online store).
WordPress themes are easy to customize because a lot of them come with their own options panel allowing you to change colours, upload logo, change the background, create beautiful sliders, and truly customize it to your needs without writing any code at all.
You can also add custom functionality to your WordPress site by using plugins. WordPress plugins are apps for your website that you can use to add advanced features like analytics, contact forms, membership area, and more.
WordPress has a vast support community.
Thirty percent of all websites run on WordPress, and it has a 60% share of the CMS market. The number of people using WordPress means that if you have a problem or a question, odds are there's an answer waiting for you in one of the WordPress support or developer forums.
As open-source software, WordPress can be used by anyone. The userbase isn't limited by pricing, premium customer support, or even skill level. Sure, there are plenty of things to learn about WordPress, but any person could play around with the dashboard for ten minutes and start to absorb how the interface works.
It also means that if you ever want to outsource your site maintenance, content, or design, there are plenty of developers, writers, editors, and designers who know how your site's CMS works.
And since there aren't many roadblocks to gaining access to the software, users have made blogs, forums, online courses, seminars, webinars, and books, all outlining different aspects of the WordPress platform. Then there's the more official customer support from WordPress. You can either pay extra money for dedicated support or work through the WordPress forums.
It's truly incredible how many resources there are for learning about WordPress or having quick development questions answered. For instance, you might follow a blog like this to receive a consistent flow of WordPress tips in your email inbox. On the other hand, you can also search for Google to locate immediate solutions (WPBeginner is known for quick fixes).
It's easy to make your WordPress site look unique.
Because WordPress's code is open-source, hobby and professional developers are always finding ways to improve it. There are thousands of free and paid themes you can choose from to make your site look the way you want it to.
Think of your theme as similar to the interior decor of a brick-and-mortar store. Your theme will take care of your virtual colour scheme, signage, and the details of your site layout. You can search by keyword to find themes that fit your business best, and if you ever get tired of your theme, it's usually pretty easy to switch to a new theme, although there are some steps you'll want to take first to keep your site working the way you want after the switch.
Create your dream functionality with WordPress plugins.
Once you've chosen a web host and a theme and set up your basic site, there are thousands of plugins you can use to make the site work exactly the way you want it to. Whether you want it to load faster, backup automatically, or optimize your blog posts for search results, there's a plugin (or five) for that.
And because WordPress supports multimedia content, you're not limited to blog posts and photos. You can embed videos, podcasts, and slideshows on your site with the right plugins.
Just like themes, there are thousands of free and premium plugins available for you to use. Aside from adding extra functionality, some WordPress plugins can let you transform your website into a completely new platform. Take a look at our expert pick of essential WordPress plugins for every website.
WordPress takes security seriously.
WordPress is developed with security in mind, and it is considered to be a very safe and secure platform to run a website. However, just like the real world, the internet can be an uncertain place
WordPress also makes it easy to keep your site's software up to date, which is critical to keeping hackers and data thieves out of your site. Some WordPress software updates are automatic, to prevent security vulnerabilities, and you can choose whether you want your plugins to update automatically or whether you'll handle those updates yourself.
To update plugins and themes, all you have to do is click the checkboxes next to the items you want to update and then hit the update button. The trick is remembering to check for updates, which is why the auto-update option is so useful.
There are intruders out there who want to get their hands on as many sites as they could.
WordPress plays well with others.
By design, WordPress is very SEO friendly out of the box. You can also use WordPress SEO plugins to further optimize your website.
Even the coolest looking website needs to interact seamlessly with other platforms and with people, so you can get found and make sales.
WordPress is written using standard compliance high-quality code and produces semantic markup. In non-geek terms, this makes Google and other search engines love WordPress.
This is why WordPress sites tend to rank higher than others in search engines.
WordPress is structured to be easy for search engine crawlers to navigate, which means your site will perform better in search results, especially if you add an SEO plugin like Yoast. WordPress also plays well with Google's new criteria for mobile-friendly websites. You can make your site easier for mobile users to navigate by choosing a mobile-optimized or responsive theme from the start, or by installing a plugin to make your site work better on mobile devices.
As for making sales, if you intend to sell directly from your site, the WordPress plugin Woo Commerce makes it easy to sell products, digital downloads, subscriptions, and membership access to your site.
WordPress is known for having SEO built into the platform. WordPress automatically generates title tags and meta descriptions for all of your pages and posts. This lets search engines know about your content, and it will get you indexed and potentially moved up in the rankings. As with everything in WordPress, there are also more advanced features offered by plugins and online tools.