TOP 5 WEBSITE HOSTING COMPANY IN INDIA 2021.
What is Website Hosting?
When a hosting provider allocates space on a web server for a website to store its files, they are hosting a website. Web hosting makes the files that comprise a website (code, images, etc.) available for viewing online. Every website you've ever visited is hosted on a server.
The amount of space allocated on a server to a website depends on the type of hosting. The main types of hosting are shared, dedicated, VPS and reseller. They are differentiated by the kind of technology used for the server, the level of management provided and the additional services on offer.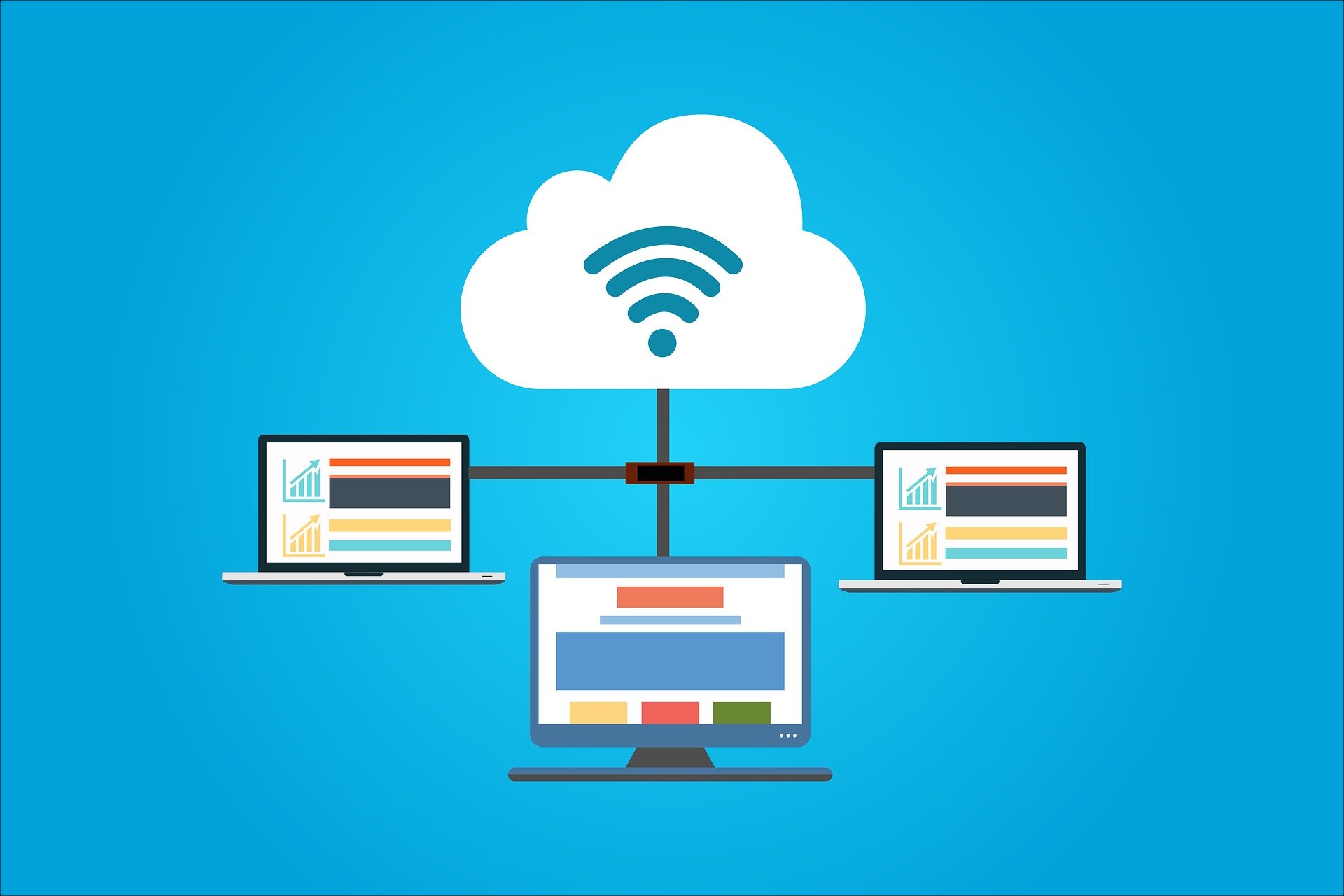 A server is a physical computer that runs without any interruption so that your website is available all the time for anyone who wants to see it. Your web host is responsible for keeping that server up and running, protecting it from malicious attacks, and transferring your content — such as text, images, files, etc. — from the server to your visitors' browsers.
Therefore, you need to choose a hosting plan that best fits your needs. It works similarly to housing rentals — you have to pay the rent regularly to keep the server running continuously.
How to Choose the Best Web Hosting Company?
Without the best web hosting, your ability to run a successful website is going to be seriously hindered. There is a dizzying array of web hosting providers competing for your business. How can you pinpoint the best one? Start by keeping the following points in mind:
Bandwidth
Compatibility
Reliability
Security
Various Types of Hosting Packages.
Shared
VPS
Dedicated
WordPress
Some Top Features When it Comes to Top Hosting Quality.
Uptime guarantee
Load time
Customer support
Location
The Best Hosting Provider in India 2021.
Hostinger
Hostinger produced pretty fast response times when pinged from India! We did some comparisons and tested Hostinger against the other web hosts, and concluded that these deserve to be on the top spot in this list. Because the server is located in Singapore, we expected Hostinger to produce pretty fast results in the Asian region, and they didn't disappoint. The requests from Singapore, Japan and Sydney were all responded to very quickly at below 195ms, which is super quick. Bangalore in particular, got their response in 99ms, which is pretty impressive, considering the distance! What we liked about Hostinger India is that it doesn't matter if your customers are based in Asia, America or Europe; their servers produce pretty fast response times in most regions.
HostGator
HostGator gives its users a 99.9% uptime guarantee. And as one of the top names in web hosting today, HostGator has proven that that's a guarantee they'll stand by. In terms of performance, HostGator has also more than shown itself to be a powerful hitter that is as resilient as it is reliable. Get up to 2.5 times faster page load times with this service for the optimal customer support available.
HostPapa
HostPapa, an independently-owned company based in Toronto. They've been selling web hosting since 2005 but claim their top executives have 70+ years of combined experience in the industry. HostPapa only has servers in the US, Canada and Europe. If only they had a server nearer to India! As we've touched on, if your site is targeting audiences in Asia, the ideal scenario is to host from a datacenter based in Singapore. That's because they're a hub for subsea cables and can offer the best speeds and stability to the Asia region. But, even so, we still think HostPapa is a great option for Indian websites. And our speed test results agree. The best response time pinged from Bangalore was 115 ms. HostPapa's worldwide average response time was 143 ms. That earns this host a solid A+ rank. To sum it up, HostPapa's servers respond quickly for ALL your site visitors – whether they're based in India, or elsewhere on the planet.
GoDaddy
One of the cool things about GoDaddy India is their speed – They're pretty fast! Although they weren't very transparent about the location of their data centre it is obvious from the server speed test that it's based in Singapore, with a whopping 10 ms. Pings from Japan came next at 71 ms and then interestingly, Bangalore at a very speedy 111 ms. Needless to say, GoDaddy India is perfect if you're targeting the local Indian demographic. The web host did pretty well also in other parts of the world, only dropping to 337 ms in Sao Paulo. Overall, GoDaddy India's worldwide Average is 171.1 ms, and that's good enough for an A+ ranking!
A2 Hosting
This American web hosting company is quite well known for its superb Turbo servers and their awesome A2 Optimization feature. While they're not the fastest web host around, they still managed to get A+ in our server speed tests. Using their Singaporean data centre, pings from Singapore came in super quick at 6 ms, 67 ms for Japan while Bangalore scored a very respectable 163 ms. The response times for the rest of the world dipped into the hundreds, but they're still faster than your average web host with a worldwide average of 173 ms.